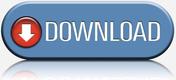 above download link works from Android phones or Tablets only
Doodle Wish! - lets you use your own pictures from phone gallery or Instagram and doodle, draw and paint and use stickers to create and send Doodle Messages, Birthday Cards, Happy Anniversary, get well wishes, and all kinds of Greeting Cards. Also has a KIDS MODE for fund drawing for little kids.


The updated new version of DoodleGram is on the market. Search for DoodleGram Christmas Collage!